Even though my first taste of triathlon came freshman year of high school, it wasn't until I was 33 years old that I became a competitive Age Group Triathlete.
I grew up in Northern Indiana with a passion to run. I competed all 4 years and swam the last 2 years of high school. After several top finishes at state, I received a partial scholarship to run both cross county and track at Purdue University and studied Business. My collegiate career was off and running however, due to injuries, it ended just shortly after my freshman year. This along with my parents divorcing sent me into a depressed state of mind. I did my best to stay positive, but I was alone and lost my chances at what I thought was my dream at that time.
I continued to stay active, but nothing could fill that void. During my Junior year of college, I was interning with one of our local companies, when I saw a coworker riding his Specialized road bike to work. I thought to myself, this could be something to pursue. All I could think about was
"I just want to go fast!" but I wasn't in a position to buy one yet.
It wasn't until the winter of 2008 (five years later) when I was working out at our local YMCA when I over heard someone (Patrick O'Connell, ironman athlete) saying he was going to sell his old bike (old one being a 2000 Kestrel road bike with after market aero bars!) and buy a new one. So, I literally went up to him and asked, "what are your plans for the old one?" He said, "I was planning to sell it!" Well just a week later, he bought his new Felt and I bought his old Kessy! (which later became her name of course!)
I was married at the time and went home to tell my wife the good news! I was going to buy this bike, train on my own and do my first sprint triathlon in 6 months! Well, I did exactly that. Six months later, I entered our local Winona Lake Sprint Tri and placed 6th overall out of over 500 participants and 2nd in my age group that day. I qualified for Nationals and went home elated!
Just 2 weeks after that race I was out for a quick lunch ride and was struck by a car (second time I was hit by a car on 2 wheels). Luckily, I didn't break anything, but it shook me up pretty good. I couldn't believe that this was happening all over again. I had found my pursuit of happiness, but lost it so suddenly. At that time in our lives, we were buying our first house, trying to work hard and it was only our first year of marriage. So, I decided to put my broken bike in the basement and that's where it stayed for the next 7 years.
For several of those years, I fell even further into depression and constantly asked myself "why do I exist?" or "why does my life matter?" I could never understand why I just couldn't be happy.
I never felt free or that I was following my heart. However, my heart was always covered in pain and I could never move on or be happy with myself. I made several attempts to run again, but always resulted in the same injury (IT band) once my volume and intensity increased. After struggling for 15 years, I finally realized that the best way to overcome this was through cross training and strength. That thought became a reality when in 2015, my wife and I decided to part ways and life again turned upside down. At this very moment I decided at the ripe age of 33, I was either going to give up or give my dream of becoming a pro athlete one more final shot. So, I gathered everything I could, packed my Toyota Sequoia and moved to Boulder, CO (Nov 1st) to train as a triathlete with some of the best in the world!
After training for several months, I knew I needed a coach. I reached out to an old teacher and fellow athlete/coach named Joe Company with Endurance Company. He was a true inspiration in high school when I watched him train for the 2000 Olympic trials in the 800 meters. I called him and shared my story. We instantly gravitated to each other.
At this time, I also reconnected with an old friend named Tommy "Danger" as he was coming to Boulder for a charity event. We updated each other on the past decade and he let me know what MTJM was all about. With my background in athletics and dealing with depression, I was hoping that there was a way that I could contribute. A month later and within 3 weeks of my first National race I had a coach and became an ambassador for an awesome non profit! As I began to give more of my heart away it became alive again. Two months later, I won my sprint AG at Nationals (coming off a double, 4th place finish, Olympic AG) and even won my debut half ironman 4 weeks after that!
If you would have asked me 8 years ago when I got hit by a car for a second time, if I would compete again or even at a national level; I would have laughed in your face and probably cried too! Life can truly be a roller coaster with several bumps, sudden drops, yet great climbs. It's never too late to be a competitor, fight for what you believe you can do and achieve great success. I still struggle with negative thoughts to this day. Fear is the #1 potential killer, but can be overcome with hope and a never ending desire to pursue your dreams not matter what boundaries exist. This is something I hope to convey to the many people struggling with mental illness and my fellow MTJM athletes!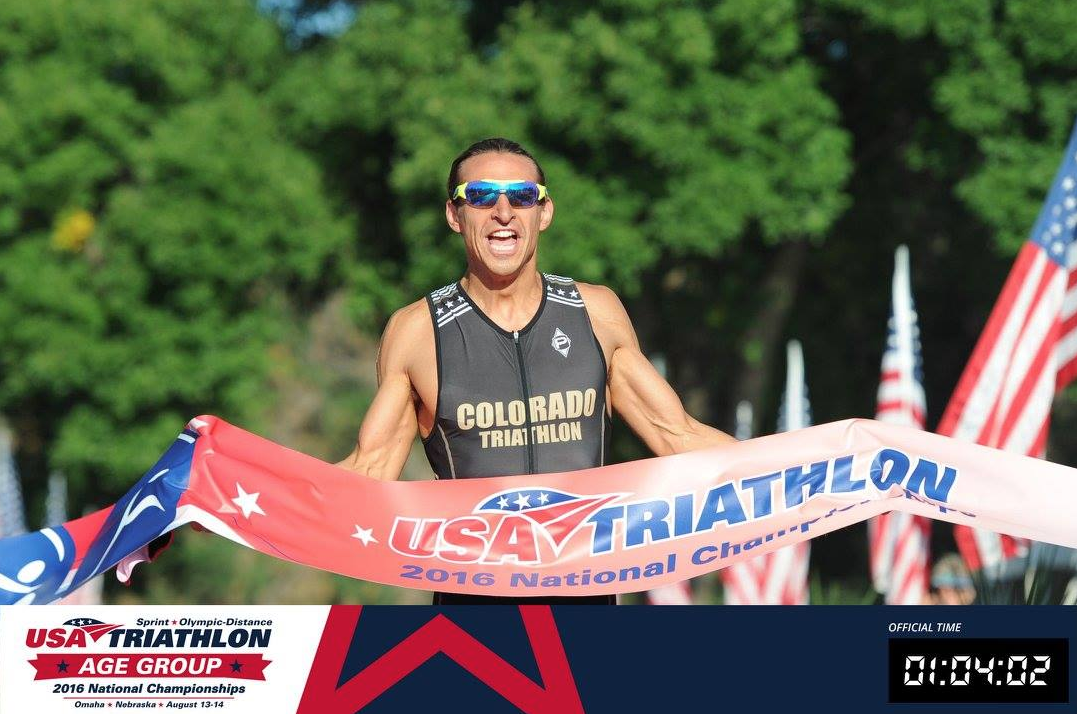 Cause Rob Supports
Mental Illness